Champaca Travel Lab
Champaca is a tiny pale orange flower from India.

Related to the magnolia and deemed sacred in the Indus Valley, Champaca flower absolute is a heavenly, creamy floral scent – both elegant and intimate. Blended with neroli and bamboo and underscored with fragrant rice and green tea notes, this is a distinguished perfume of rare beauty.
PERFUME STYLE
Floral / Gourmand
PERFUME PROFILE
Abstract. Creative. Composed
Head

Neroli, Pink Pepper and Bamboo

HEART

Champaca Absolute, Freesia Absolute and Basmati notes

SOUL

Myrrh, Green Tea and Musk
LINDA'S NOTES
A lasting memory for me in India is a continual smell of basmati rice and brewing tea. After extensive research, I found they all worked extremely well together with the exquisite Champaca flower.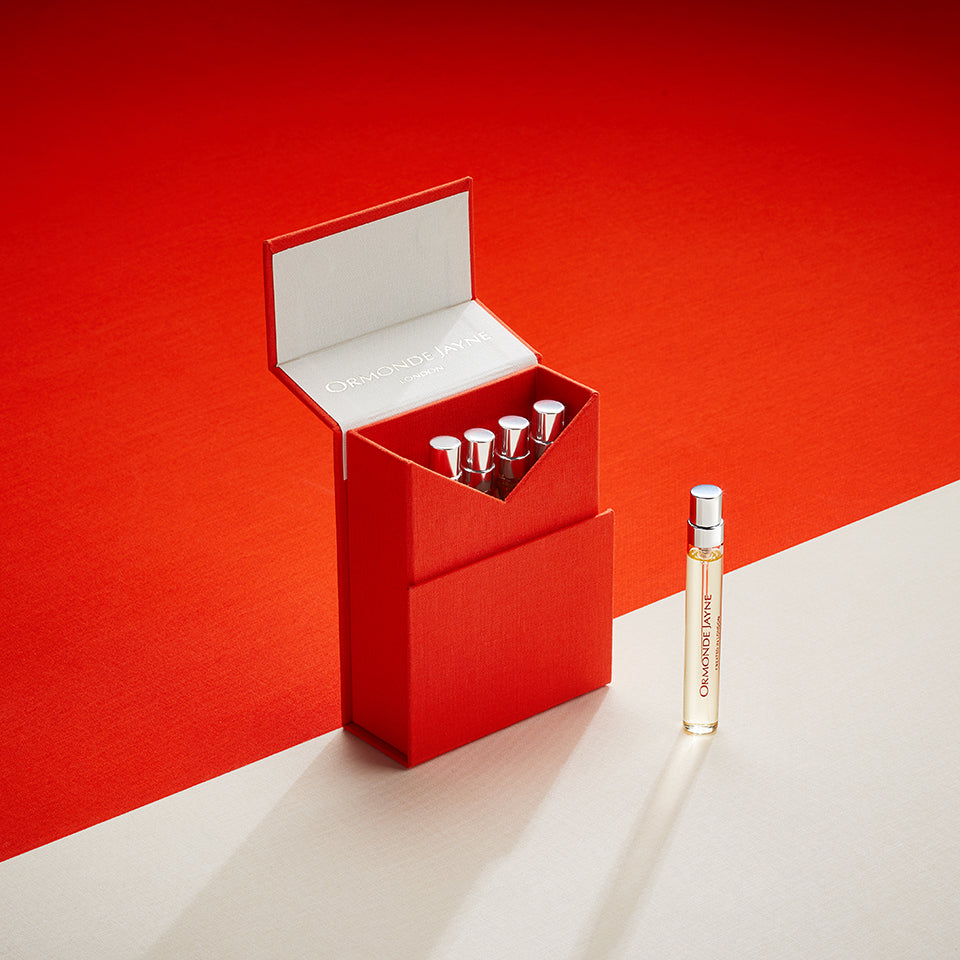 YOU'LL PROBABLY ALSO LOVE