Frangipani
With its large elegant cream coloured petals, frangipani is perhaps the queen of all tropical flowers. The heart of the structure is a fabulous heady fusion of frangipani, jasmine and tuberose absolutes, elevated with plum, water lilies and green orchid oil. The scent has great foundations and architecture, the notes are soft, captivating and unforgettable.
PERFUME PROFILE
Balanced. Stylish. Elegant
Head

Linden Blossom, Magnolia Flower and Lime

HEART

Frangipani, Rose, Tuberose, Water Lilies, Plum and Orchid Oil

SOUL

Amber, Musk, Cedar and Vanilla
Select Size
120ml
50ml
30ml
5x8ml
LINDA'S NOTES
Frangipani, rose, tuberose, plum and Madagascan vanilla. When I first encountered the frangipani trees near Mombasa, they were growing on a line of trees by the sea. We would eat the most amazing tasty plums and jump into the sea to wash our hands and face. Frangipani simply had to have a plum facet in its formula.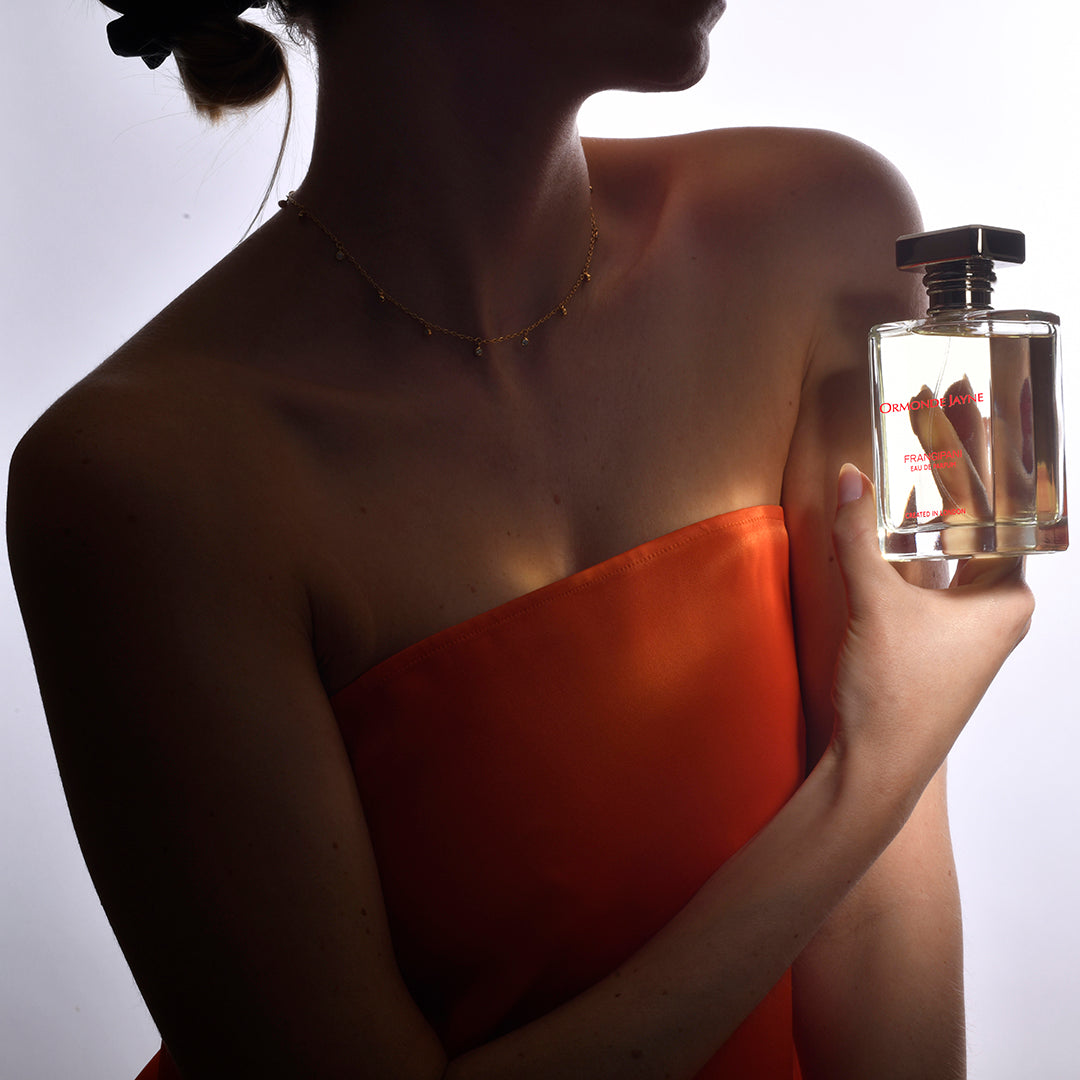 Social Responsibility
We strive to improve our social responsibility and environmental sustainability at every given opportunity.
Not tested on animals
No added colours
No parabens
Free from phthalates
Independently audited for GMP
Biodegradable cellophane
Recyclable materials
Refillable "forever bottles"
..........and we strive to do better
YOU'LL PROBABLY ALSO LOVE